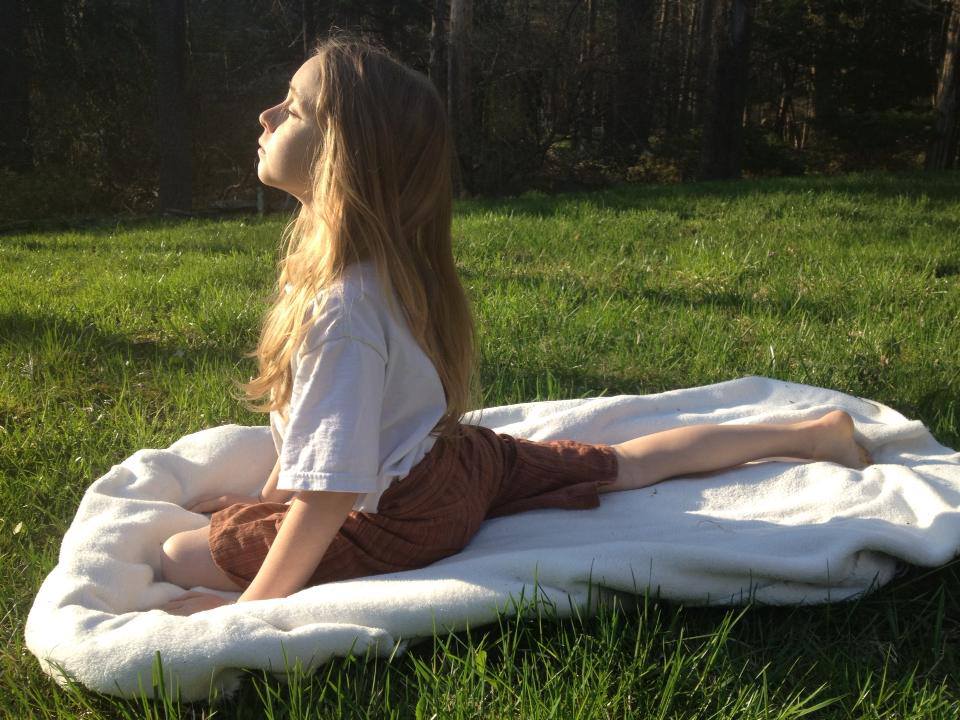 Yoga for children and families of all needs
Heart Child Yoga creates a powerful personalized healing experience by using innovative therapy techniques. Children are served through the use of yoga therapy, Conscious Support Method (CSM), sound healing, energy work, mantra practice, and yoga nidra.
HCY is dedicated to consciously supporting and serving, with a uniquely deeper understanding, all aspects of the whole child..
For over thirteen years I worked as a special education teacher. From the very beginning, I can remember my co-workers talking about the changes in our children as a sign of possible human evolution (a topic that has become more clear to me over the years). It was almost impossible for most of us to understand what that really meant, but we somehow "knew". The changes and gifts along with challenges of these children were so obvious that it couldn't be ignored. Of course, this was all whisper talk outside of the classrooms, offices, and meetings. It was the teachers' observations, but they did not fit the system. So some of us quietly tried to learn from the children and understand them as best we could under the weight of a struggling system that was not created with an understanding of who they fully are. Mostly it was just talk, though, because we knew little of how to truly serve certain aspects of the "whole" child.
Eventually, this turned into finding families that noticed that their children were so far beyond and greater than any label they carried. In my later years as a teacher, I began to advise families on the deeper reasons why their children were responding to our society and other the way they were. By this time, I was deep into my meditation and yoga practice and was experiencing some similar senses that the children I served were. I was also meeting more and more people that grew up with many types of abilities. I asked their advise, and listened to their stories, of how it was to grow up in a world that couldn't "see" you. During this time, I also became the parent of a unique and vibrant child. He taught me first hand that the old rules do not apply.
There is a new way for all children, that we are still in the process of creating. I have dedicated my life to help create this better way. Each child I serve teaches me more about who I am, and who we need to be in order to help them fulfill their missions on this planet. Their time has come to show us how to create a peaceful connection on this beautiful blue globe. Please join me, my beautiful son, and all the way showers that are ready for more!
*Follow their stories and the lessons the children are teaching us at the Wisdom from the Children blog series Wisdom from the Children
Sat Nam
Surya (Jen)
Jennifer Mehlich is a unique GEM of a soul who passionately devotes herself to serving children of all needs through offering yoga and meditation practice to meet the physical, emotional and spiritual needs of all children, including and especially those with "special needs." She sees, honors and shares the wisdom and gifts that her students have to offer (that usually go unnoticed…) and provides an invaluable service that virtually changes the lives of children whose reality is so often to be dismissed or misunderstood…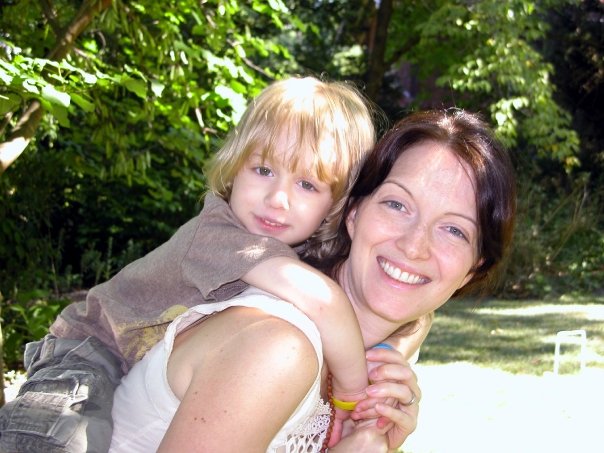 Jennifer Dignon has dedicated her life's work to the children of this planet, and to the adults that are blessed to serve them. She is the founder of Heart Child Yoga and Conscious Support Method (CSM). As a Yoga for the Special Child Practitioner and Radiant Child trained professional, Jennifer has studied with children's yoga Gurus Sonia Sumnar (Integral Yoga) and Shakta Kaur Kalsa (Kundalini Yoga). She has also studied under two teachers who trained directly under Swami Satchitananda. For over 12 years she immersed herself in dedicated practice with one of those teachers. Kundalini meditations eventually became the focus of her practice as she committed years to immersing herself in daily meditations.
Jennifer has a Bachelor's Degree in Psychology with a focus on Movement and Dance Therapy, Masters in Science degree in both Special Education and General Education, and spent 14 years working as a one to one therapist and certified teacher for children with special needs in NYC.
Since the beginning of her regular yoga practice, in 2000, Jennifer has been using yoga to benefit her students with physical, sensory, cognitive and emotional challenges. She has had continued success using yoga with children with autism, PTSD, C-PTSD, sensory abilities, Down Syndrome, ADHD, brain injuries, and other challenges. She has since incorporated sound therapy, movement therapy, energy work, and additional offerings as she adds to her training and personal practice.
Jennifer feels that it is her mission to serve children in a way that helps them truly be seen. She values them as her Gurus and feels she is their student even more than they are hers. The children have continued teaching her how to serve them best. Heart Child Yoga's philosophy encourages seeing children though the heart. This way of seeing emphasizes what is beautiful and positive, and that everything is a possibility for every child.
"Jen is an amazingly gifted teacher whose greatest gift of all is the ability to see children as few adults can. I call her the kid whisperer because she tunes into each child's wavelength and understands what he or she needs to feel safe, connected, and grounded in her presence. Both of my children have benefited much from her work, which is really more like healing, nurturing play. The world needs more Jennifers, but there is only one!"
"We have loved working with Jen (or as my children call her Plumflower). Jen is wonderful with each of the children in her classes as she respects their time and journeys through the poses and class. Each time they meet, Jen will suit the energy level to the kids including dancing, exploring nature, having the kids create their own poses, meditation and even partner poses. I have an 8 year old who could quietly meditate (some days) without an issue and I have a 5 year old who needs a bit more play and Jen never has an issue making class great for both. My children have also joined Jen for her Spirit Animal workshops and they love them! I'm told the stories of the animals in so much detail I can almost see them. I cannot express how much we love and recommend Jen to children of all ages and abilities."
After his session with you yesterday afternoon Lucas came home and did his homework in such a calm and focused manner. He then ate dinner and played happily until shower and bedtime. The difference in his behavior after yoga with you is astounding. I wish i could hire you to be his live in teacher. You bring him such peace!!